Power Roll helping to make the UK carbon neutral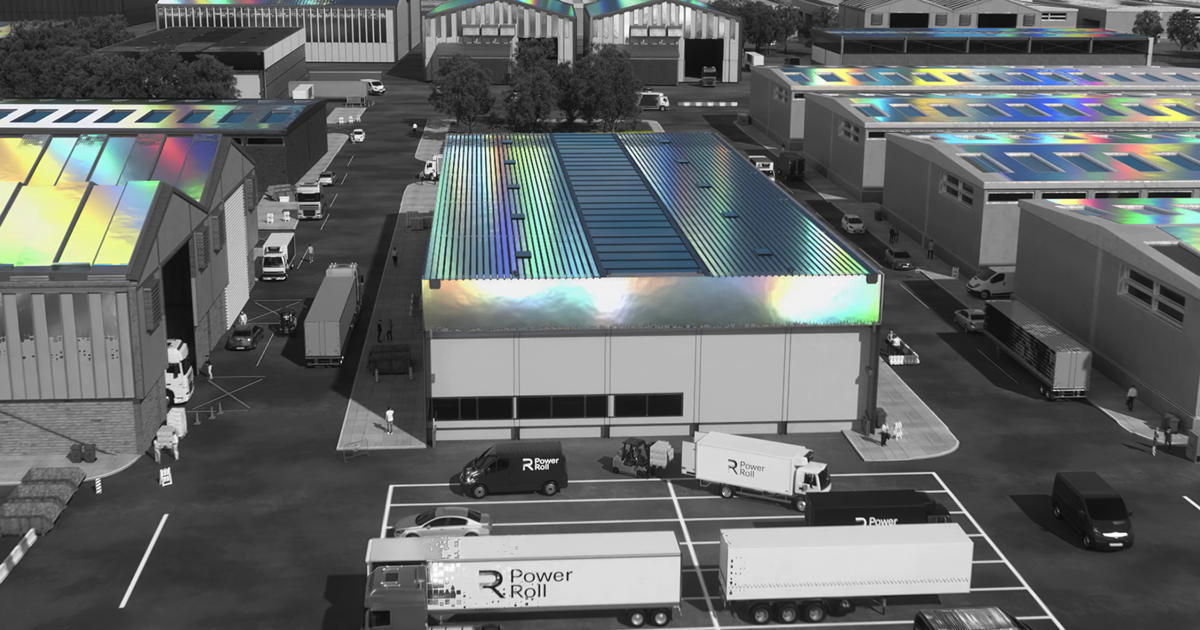 Covering the roof of every south-facing warehouse, factory and office with solar panels would satisfy the UK's entire electricity demand. But the country generates barely 1 per cent of its energy this way – a massive missed opportunity considering it's meant to be carbon neutral by 2050.

While total coverage of south-facing commercial building rooves is clearly unfeasible, a major barrier to a more realistic figure of 10 to 50 per cent has been that existing solar technology is often too heavy for them.
And although lighter, more flexible, alternatives have been developed, they are relatively rare as they are less efficient and a lot more expensive.
Now, Power Roll, a company from Sunderland could be about to change that after developing a new kind of light-weight miniature solar technology that is stuck onto the roof and is well on the way to being much cheaper and at least as effective as many existing flexible panels.

Assuming the final tests go according to plan, the developers hope to start selling their 0.3 mm thick solar "film" around the middle of next year.

Their film could also be stuck on car, boat, caravan, lorry and flat household rooves – although the main opportunity for large-scale generation initially lies with commercial buildings, the developers say.

Further down the line, the film could be adapted to make it suitable for sloping, tiled, household roofs, by incorporating it into the tiles of new buildings and developing a version that can be stuck onto existing tiles of older properties.

"The UK's not the sunniest place in the world but we can make commercial rooftops here economic. Our vision is to untap the surfaces that cannot be deployed," said Neil Spann, chief executive of Power Roll, which created the film.

"We think we can play a large part in the UK's transition to net zero. We've already had a lot of interest from people who have commercial buildings that aren't particularly suited to heavy silicon panels," he said.

"And we've had enquiries about putting the film on everything from e-bike stands, to charge the bikes, and bus shelters to charge mobile phones, through to bridges and central reservations. We want to put solar film on all these unloved surfaces that you just drive past – to power the lights and power the signs. And in parts of Africa and south east Asia the opportunity is even bigger – we can help change lives there," he added.

In India, the company is conducting a pilot scheme that will use its solar film to bring affordable electricity to rural villages in the Himalaya region. These will power water pumps to support irrigation, lights to help students study at night and provide electricity for phones.

"Power Roll's lightweight, low-cost, flexible solar film has the potential to positively change the global solar market. With more than 800 million people in the world living without access to electricity, this innovation could change millions of lives," said David Hÿtch, head of energy at Innovate UK, the Government's innovation agency, which is funding pilots being run by the company in rural Africa and India. Power Roll has also received backing from the Foreign, Commonwealth & Development Office.
Read the full article here.